NeoGuard
NeoGuard
Our NeoGuard is the original neoprene mudguard specifically designed to prevent mud and spray from getting in your face and eyes, it's much copied but still the best. Traditional mudguards are fragile and can hold on to pounds of unwanted mud affecting your riding performance and slowing you down. The NeoGuard throws the mud off every time the fork compresses keeping your bike light and agile.
Designs available
UK distributor:

EXTRA UK
The NeoGuard is fast and simple to fit and very lightweight, this mudguard is perfect for both downhill or crosscountry and absolutely essential for the weekend warrior. Tuck it into your backpack just in case conditions turn nasty, you'll rarely get mud in your eyes again.
The NeoGuard will fit most conventional forks and has been tested on many but not all could be tested
Choose the correct size from NeoGuard by using the SIZING GUIDE below, alternatively you ca use the MANUAL SIZING GUIDE on the DETAILS PAGE for a manual calculation.
LOGO DESIGNS AVAILABLE:

STANDARD LOGO OR EVIL EYES
SIZING GUIDE
| Size | Fork size | Forks | Weight |
| --- | --- | --- | --- |
| Extra Small | from 80mm to 130mm | Fox, Marzocchi, RockShox | 18g |
| Small | from 120mm to 150mm | Fox, Marzocchi, RockShox | 20g |
| Medium | from 160mm to 180mm | Marzocchi, RockShox | 21g |
| Large | from 180mm to 200mm | Marzocchi, RockShox, Fox | 25g |
There are overlaps in sizing where 2 sizes will fit your fork, always choose the smaller of the two as a stretched NeoGuard will be more effective, don't be afraid to stretch the eyelets they are very strong!
MBUK rating:

10/10

MBR rating:

9/10
Our NeoGuard is designed, and packed in the United Kingdom
Wrap the 2 hook and loop straps at the top of the NeoGuard over and then under the lower crown and pull back through the eyelets in the guard, only loosely attach them for now, this will help keep the guard out of the way whilst you attach the bottom straps.

Wrap the 3 hook and loop straps around the fork brace at the bottom starting with the middle one, always ensure you DO THEM UP NICE AND TIGHT.

Pull the top straps to stretch the Neoguard, don't worry about stretching the eyelets as it's re-enforced eyelets are designed to stretch, once fitted it should be taught. The stretch reduces the gathering of the guard when the fork compresses. Finally, YOU MUST CUT OFF THE EXCESS HOOK AND LOOP STRAPS AFTER FITTING
Important
Zip ties must be very tight to prevent movement. MIN CLEARANCE - 5mm from tyre (front) & 10mm from frame on bottoming (rear) USE CLEAR PROTECTIVE TAPE on all areas that the guard contacts the fork to reduce any rub marks or scratches INSPECT BEFORE YOU RIDE: DO NOT USE IF DAMAGED IN ANY WAY AS CONTINUED USE MAY LEAD TO FAILURE OR INJURY DO NOT USE IN STICKY MUD AS IT MAY CAUSE A BLOCKAGE. DO NOT CLEAN WITH NAIL VARNISH REMOVER OR DISC BRAKE CLEANER RapidRacerProducts Ltd accepts no liability for any damage / injury caused due to improper fitting / use of our products RapidRaceGrProducts Ltd, Parkfields Business Centre, Park Street, Stafford, ST17 4AL, United Kingdom
SIZING GUIDE
If you can't find your fork on the main page then don't worry, just measure the A to B of your fork as shown in the diagram opposite. Then look below for what size of NeoGuard you need....it's that simple!
A to B' measurement in mm
80
90
100
110
120
130
140
150
160
170
180
190
200
210
XS
S
M
L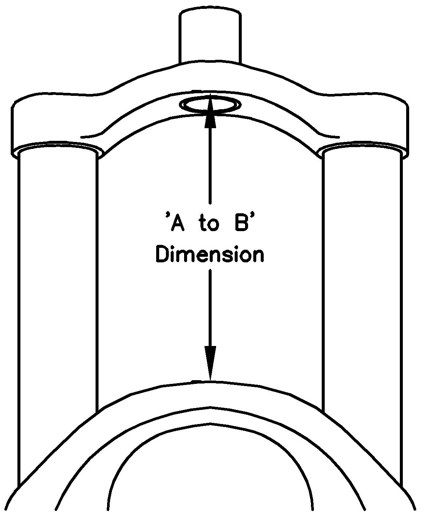 ** The following forks have additional fitting details:
Fork
Detail
Marzocchi Drop Off
Triple Clamp 170mm (2004)
Fits MEDIUM when stanchions are set at min (steep head angle)
Fits a modified LARGE if stanchions are set nearer to maximum (slack head angle).
(LARGE will need equal amounts trimming off the sides to fit between the stanchions)
RockShox Domain
Will fit a SMALL when running 115mm, will fit MEDIUM when running 160mm
RockShox Tura
Will fit a EXTRA SMALL when running 100mm, will fit SMALL when running 130mm
Fox Forx Float 32
Will fit a EXTRA SMALL when running 130mm, will fit SMALL when running 140mm
It fits in under a minute and it'll do far more justice to your posh rig than that manky old bit of inner tube
The NeoGuard is a neoprene panel with hook and loop fastenings top and bottom to pull it taught, a neat alternative to a bodged inner tube
It stops spray from hitting you in the face which is a godsend when your racing. The best bit is when the fork compresses, it scrunches up the guard and loosens the mud. It's also lightweight and can go in the wash, a new an innovative take on mud protection
RapidRacerProducts have come up with a slick solution to an age old problem
RRP's NeoGuard - Product of the year? How does it fit? dead easy it took me about 30 seconds, it took longer to get out of the packet. 5 hoop and loop straps hold it tight to the lower crown and the fork brace on the sliders... then ride, get it dirty and then chuck it in the washing machine with the rest of your kit. Genius!!
Rapid Racer launch new mudguard. Rapid Racer Products has launched a new mudguard that's lightweight, which doubles up as an advertising banner for any company / brand or race team. The neoprene guard sheds clingy mud with compression of the suspension, thus staying light due to very little dirt retention.
The NeoGuard works perfectly. The rapid racing crew run a tight ship on the race circuit and saw the need for a professional product to replace the pikey tube fix. Fitting takes a few seconds, we checked everyones goggles after a recent spray-ridden run at Cwmcarn and the unsurprising result is the NeoGuard fender' is a success, keeping goggles mostly splatter free as intended. It's a very well executed solution, looks the part, and is a carefully developed product.
This ingenious piece of neoprene is soft, light and flexible and always in your toolbox. As a small bonus, it has plenty of room for sponsor logos for those head on photos where they are usually not visible.